Sports Performance and Preventative Care for Runners
October 12, 2023
You are cordially invited to attend a presentation by Dr. Brian Burnett entitled "Sports Performance and Preventative Care for Runners." Dr. Burnett is a local chiropractic physician and the owner of Tallahassee Primary Spine Care. He is a former FSU athlete who threw shot put, discus, and hammer for the track and field team. He currently competes regularly in the Highland Games. He specializes in sports rehabilitation and spinal pain and injury.
Date: Thursday, October 12th. Lecture begins at 6:30 p.m.
Location: Casa Grande, 1800 Thomasville Road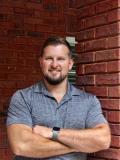 ​Danny Manausa has been diligently working to launch our third running program for IRC children.  The plan is to start on Tuesday October 17 and run the program weekly until the week prior to Thanksgiving.  Meetup times will be at 6PM at Cascades Park. If you are able...