A View from the Top - Nicole
Gordon Cherr, November 10, 2022
A rainy day. A tropical storm approaches. The golf course is deserted. Golf courses make for the best running during or after the biggest storms and heaviest weather, or at any time at all when golfers are not around. Let's just let that last one lie/lay (?) right there. But no downed trees, no downed powerlines to contend with, no traffic, no wimps, no whiners.
So, I snuck out early as I am want to do, and ran the few miles over to the fairways. I stay off the greens and the tees, I like to listen to my feet scrunch on the wet grass but today ran the cart path that runs the perimeter of the entire course.
Tropical Storm Nicole is coming. I just caught a few of the first light bands and a big gust here and there. It's autumn here, the world rained a leafy crown upon my head. Sometimes two hours pass with nary a thought. Aren't those the best runs? You bet. All too rare. Miles of smiles.
And a few miles back to our home. A few runners and walkers amble past, we wave and nod. A few with dogs, the dogs know what's up, they seem excited to be out in it. Like me.
The still quiet streets deliver me home.
​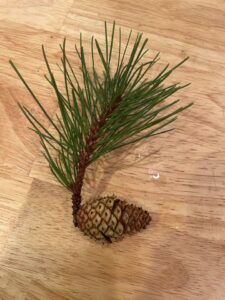 ​Danny Manausa has been diligently working to launch our third running program for IRC children.  The plan is to start on Tuesday October 17 and run the program weekly until the week prior to Thanksgiving.  Meetup times will be at 6PM at Cascades Park. If you are able...