Rodney "Rod" Anderson – June 11, 1938 – April 6, 2022
If you would like to add a tribute to Rod on this page, submit to webmaster.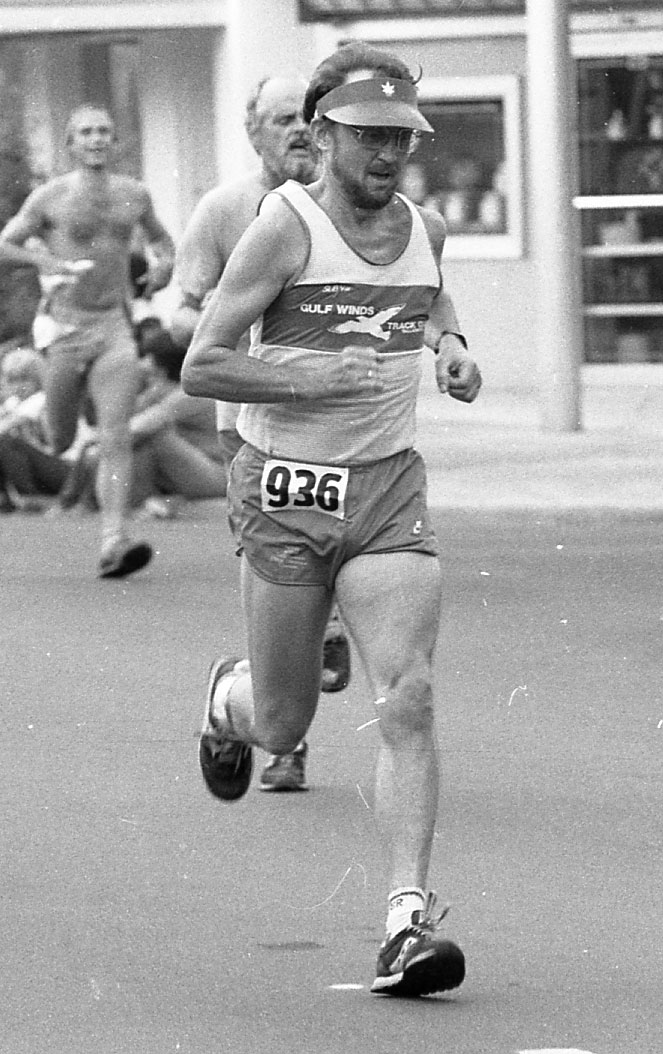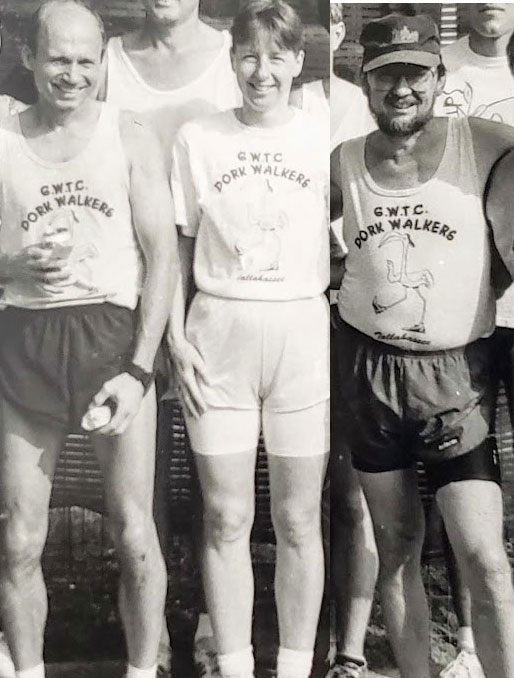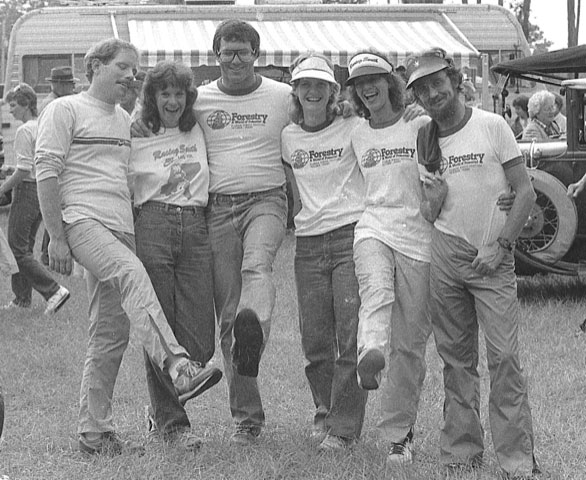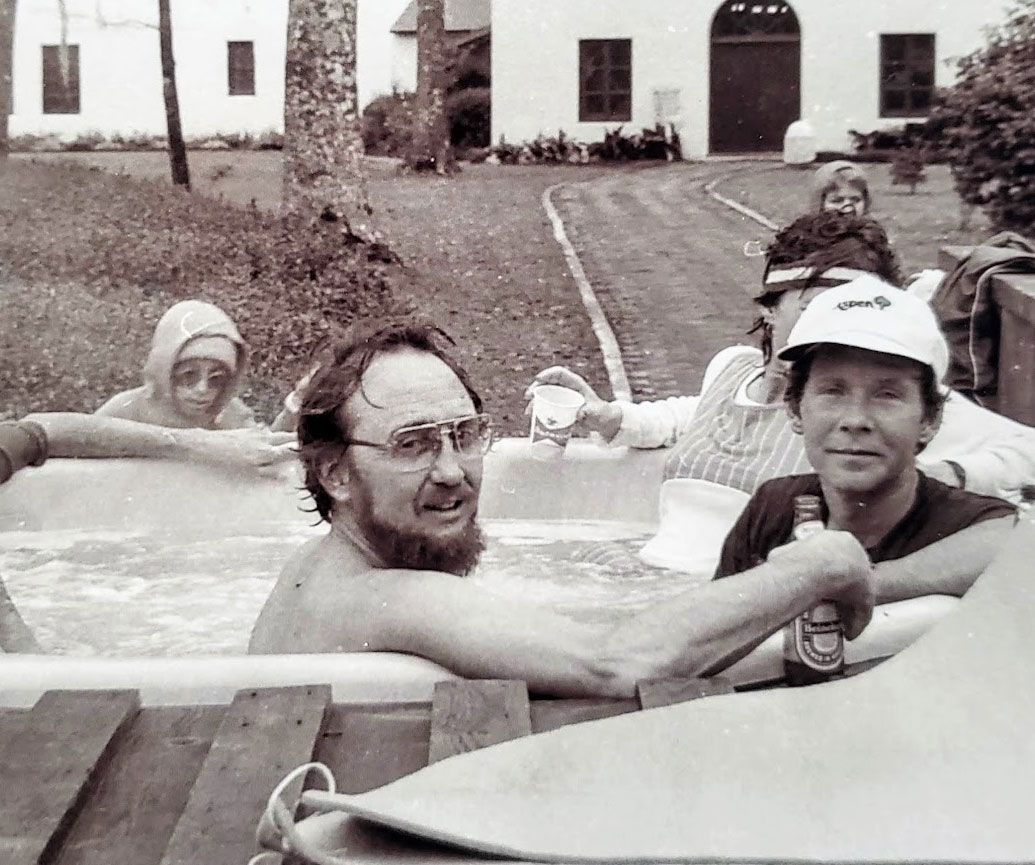 One of the committee of three in 1983 that established the Annual Awards and Grand Prix Series
Racewalking coach; Fleet Foot column "Dork To Dork" (FF Mar 1991, p. 1, initial column)
Club historian for several races
Regular volunteer at the 30K and Marathon
Obit: https://www.tallahassee.com/obituaries/tad065204
Rod's enthusiasm for running was contagious. He definitely promoted the social aspects of belonging to the GWTC family of runners and friends.
In the late 1970s, when the Tallahassee race schedule was limited, Rod joined Gulf Winds Track Club and traveled to area races with other Club members. The Great Race10K at the Florida Forest Festival in Perry was a favorite of Rod's. A flat PR course followed by the all-you-can-eat World's Largest Free Fish Fry made for a huge picnic and chance to establish friendships.
Rod was a ready Club worker. When tapped in 1983 to serve on the awards committee to establish annual awards and the criteria, Rod served without hesitation. The Annual Awards and Grand Prix Series that the committee presented in March 1984 continues to this day. For years Rod was a regular volunteer at the 30K and at the Marathon with Tim Brewton's Brew Crew.  Rod was a fan of Club trivia and a historian; he wrote 30K and 20K race histories, published in The Fleet Foot. (FF Feb '85, p. 21, Nov '88, p. 18, Mar '86, p. 1).
In 1990, after struggling several years with injuries, Rod took up racewalking to stay fit. He led a training group, taught an FSU Center for Participant Education (CPE) racewalk class, and formed team GWTC Dork Walkers which traveled to Masters track meets from Florida to Maine. The team, Rod, Gene Opheim, Tish Beach, Pam White and others, brought home state and regional racewalking awards and made GWTC proud. Many other Club members got caught up in the Dork enthusiasm. Bill Crooks, Joy Opheim, John Dunn, to name a few. Rex dubbed Rod the "Prince of Dorkness."
Sometime in the late 1980s, Rod set a goal to be the first to run marathons fifty years apart. In 1956 at age 18 he ran his first, the Yonkers Marathon, also an Olympic Trials marathon. Johnny Kelly set an American record 2:24:52. Rod did not! But now his record goal was to run a marathon in 2006, fifty years after Yonkers, and set a time-between-marathons record (FF Nov '88, p. 1-2).
Rod's zest for participating and his thoroughness when taking on tasks served the Club well. And though, with less training and continued fun times over the years, he did not follow through on running that marathon-gap record in 2006. But Rod never quit his positive demeanor, love of GWTC, and his many friendships.