Larry Len Workman – October 2, 1948 – Decebmer 21, 2022
If you would like to add a tribute to Larry on this page, submit to webmaster.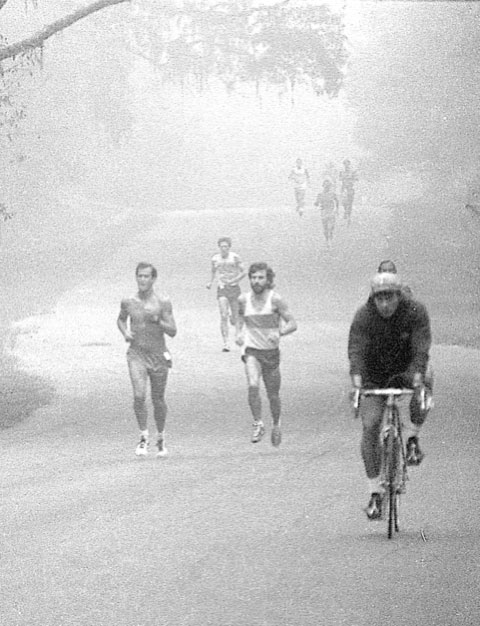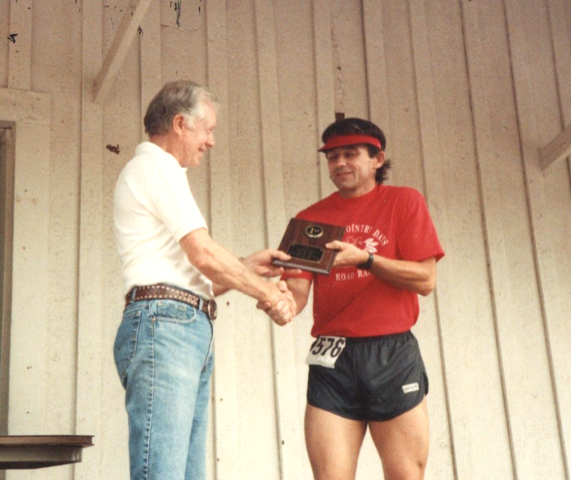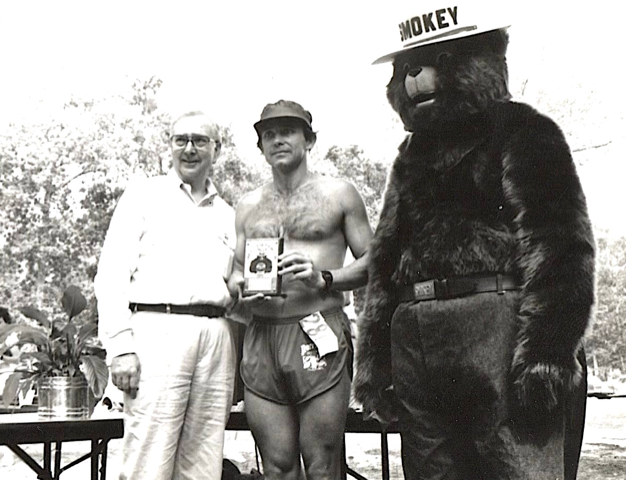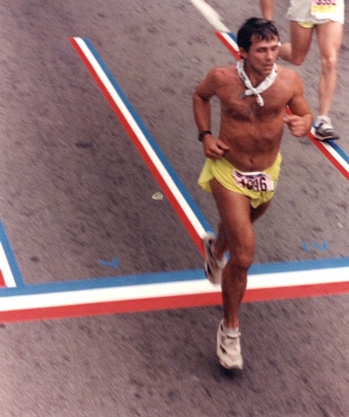 The Fleet Foot Editor 1983
Equipment Manager 1989, 1990
Supported the ultra races; stepped up as director in 1992
Redesigned Track Grand Prix award groups (FF Sep 1990, pp 6,24)
Obit:  https://www.legacy.com/us/obituaries/legacyremembers/larry-len-workman-obituary?id=39495566
Larry was a man of many talents, but liked staying backstage for the most part. He would step onto stage when a role needed filling. In 1983 when the editorship of The Fleet Foot was left hanging, Larry volunteered until a "permanent" editor was found. A photographer, Larry introduced having a full-page cover photo on the newsletter, and started a Fleet Foot tradition.
Larry supported the Tallahassee Ultra Distance Classic at Wakulla Springs from its beginning. In 1992 when no one had volunteered to direct the Ultra races as late as August, he stepped up and, with Charles Harshbarger as co-director, all went on without a glitch. And Larry was no slouch when it came to running ultra races. A  few years earlier he took up the challenge of the Georgia Lake to Lake Relay with Team Night Crawlers. The 165-mile course in north Georgia mountains, crosses the Appalachian Trail. The team finished 4th of 33 teams. Not much crawling there (FF Sept 1989, p. 16).
When he became equipment manager, Larry checked his home-owner's policy and found the equipment was not covered, but could be under the RRCA insurance if added to the Club's policy.
In 1990, Club member and track athlete Kurt Westfall wanted a summer track grand prix for children. Larry teamed up with Kurt to get children's age groups added to the Summer Track Grand Prix, which at the time consisted of Open and Masters—Male and Female categories only. Thanks to Larry and Kurt the 1990 summer track grand prix age groups were age 9 and under, two-year age groups from 10-12 through 16-18, and 10-year age groups to 70-79. There were also race numbers and an award ceremony after the last meet. It was a huge success with the kids, and with adults who could compete with age-group peers for awards.
Larry's keen eye for detail and problem-solving were to the Club's advantage. He did not need kudos (although they are always appreciated), he just did things, especially when help was needed, which made him a forever friend to many.