When Hard is really worth it
Can you really appreciate the beauty of a place when your heart is pumping all the blood it can to your legs, not your eyes or your brain? That is the dilemma of the Pine Run 20K.
We have an abundance of riches here when it comes to places to run. That helps explain why one of the most unique and beautiful races in this area could lose a place as beautiful as the Southland Experimental Forest, owned and managed by International Paper, as its home and somehow find a new place that is, perhaps even better. The Pine Run went off every year, I believe, between 1977 and 2006, 30 years. But when I called Janice Baty of International Paper in September of 2007, the news we had feared would come for two or three years had finally happened: "There would be no Pine Run, the property was being sold," Janice reported. It was as if I had lost a friend without being about to say goodbye. I wrote in a piece of the GWTC web page:
I have run the fastest Pine Run I will ever run. And I have run the slowest Pine Run I will ever run. I have run it healthy and with good courage and I have limped through it with injuries. I will forever hold the slowest winning time. I have raced friends and foes and above all made great memories. But I will never do any of it again. The era of the Pine Run has come to an end…. But if I could ask one thing, it would be to run it once more, knowing it would be the last – a last chance to say good bye to a good friend.
While the course did change a couple times, it never lost its unique character – marked by beauty and toughness. The Course made for great memories. On a rainy day, especially on the original course, there was slick clay mud that either slowed you down with ten pounds of new weight, grabbed your shoe or sent you sprawling on your butt. The Monster hill you had to climb starting late in the tenth mile was always tough, but became shear agony on a warm humid day. Getting out of your car on a cool fall day after driving up and down the hills on the entry road, made you think you had found a "Rocky Mountain High."
So, I have lost a friend, but I will keep the memories. They are the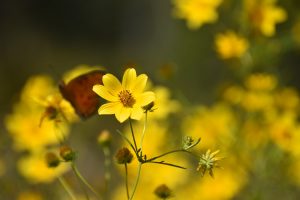 memories that remind me just why running is so special.
After pronouncing the Pine Run dead in September of 2007, I watched as a bit of magic happened and Neil Fleckenstein reached out to GWTC to see if there might be an event that Tall Timbers and GWTC could work together on. Well yes, there just happens to be this very unique race that would fit in perfectly with the Tall Timbers Research Station & Conservancy. "The history of Tall Timbers begins with Henry L. Beadel. The Research Station was originally his hunting plantation. Beadel had no heirs, so in his will he left his land and resources to create 'a fire type nature preserve … to conduct research on the effects of fire on quail, turkey and other wildlife, as well as on vegetation of value as cover and food for wildlife, and experiments on burning for said objectives.' The Tall Timbers Land Conservancy now consists of 160,000 acres in an area known as the Red Hills Region which lies mostly between Tallahassee and Thomasville."
There probably is no tougher hill in any race in Tallahassee than the one that climbs up from near Lake Iamonia back to the Beadle House Lawn. It is long, it is steep and the footing is very poor. It follows an rough downhill plunge that followed a very tough uphill climb on the Bird Trail. And the hill starts just before the 11 mile marker in the race – long after exhaustion has taken over as master. But Saturday was a spectacular day for the wild flowers. And that finish – well at some point runners return to Henry Beadle Road where the footing is much better and giant oaks, still young and filled with attitude as they line the way to the finish.
Thankfully, Gordon Cherr was there in 2008, to bring the Pine Run back to life. He knew how protect what was special about the event. Yes, that means keeping it tough. But he also knew there was something else:
My proudest memory of this race and this place is the two women who approached me after the first race here in 2008. She said that when they ran out on one of the roads that run through a lowland swampy area, that they just stopped and stared and forgot all about the race, gazing out into the swamp with all of its wildflowers in bloom. These ladies had never run trails…. They said that it was the most beautiful thing they had ever seen, and it brought this one lady to tears.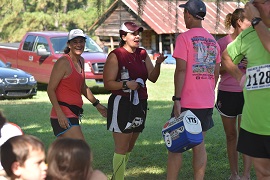 This year Gary and Peg Griffin took over as race directors. It is a match made in heaven. Ardent bird watchers and supporters of nature, they understand better than any of us, the value of Tall Timbers. And as Hall of Fame members of GWTC, they also understand what it means to experience the joy of running in such a place – even when the terrain is hard. Their first year was a huge success. To welcome them, Tall Timbers just exploded with wild flowers.
Each of us has to decide when it is "too hard" and no longer worth the effort. As for Pine Run, I am simply thankful I was wrong about losing a friend. I am very thankful that friend just moved to a new address, where it will be cared for by some very special people. I hope I am able to visit every year for a long time.