A Circle of Friends
David Yon, 12-11-07, Photo by Fred Deckert
It is a constant question: "How do you run in circles like that?" So is: "Isn't running all those loops boring?" Saturday morning was, by my count, the 27th running of the Tallahassee Ultra Distance Classic at Wakulla Springs. On Saturday "ultra distance" meant running one of two distances 50 kilometers (31 miles) or 50 miles. The 50K race covered 15 loops, while the 50 mile race was just over 24 loops as each loop was 2.07 miles. Perhaps I should start by confessing that despite running more than 50,000 miles over the years, I don't remember being bored more than once or twice during all those miles. But there is something special about the loops at Wakulla Springs and circle of friends they create.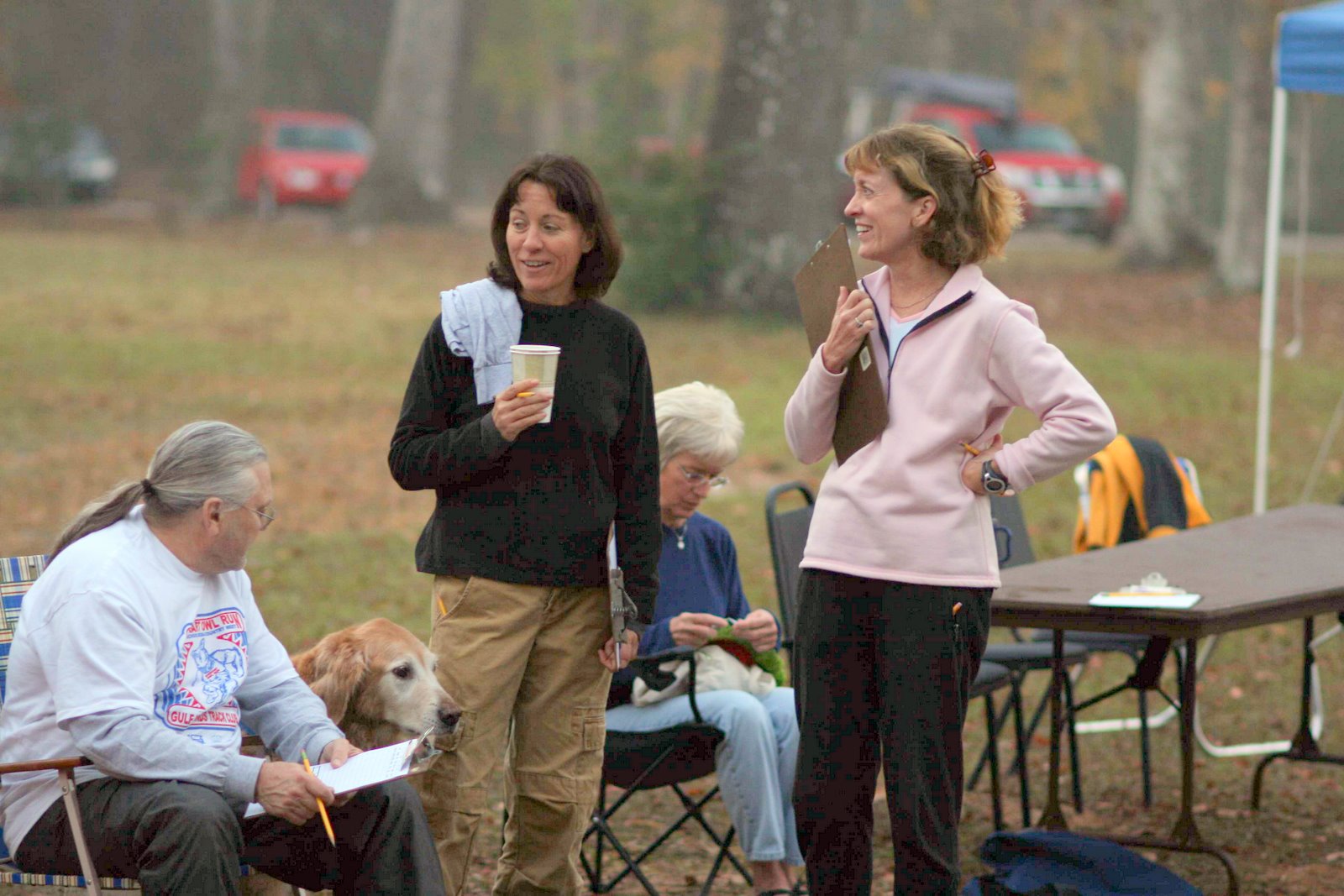 Wakulla Springs, once the private domain of Ed Ball, is now a state park. It has hosted Tarzan, glass bottom boats, a giant old alligator, and a lot of slightly off-kilter runners willing to run many miles in a circle. The park (like many of the runners) is a unique treasure and slice of Florida history. Dave Sheffield led nine runners around a slightly larger loop in December of 1980 to win the inaugural race of 50 miles in 6:27:05. On Saturday it was Jack McDermott who claimed the 50 mile crown in 6:41:23, while Thierry Asselin made a trip down from Ontario, Canada, to win the 50K in 3:30:25, an outstanding time. The women's races were won by Amy Costa in 7:41:48 and Olivia Swedberg in 4:44:39.
I chose the "sprint" distance of 50K for my race and I can assure you that none of my 15 loops was boring. First, the course was filled with other runners including both race competitors and runners who traveled down to the springs just to be part of the atmosphere and to support friends. While the next runner may have been far ahead of me in number of miles run, he couldn't run away because each lap we passed each other and every other runner on the course including the slowest one. Each lap you every runner also received the cheers of their personal lap counter (thanks Mae Cleveland), the finish crew and lots of other volunteers. And of course there was the food table filled with potatoes, cookies, chips, gels and much more because Ultra runners must (some might say "get to") refuel constantly throughout the race. Each lap builds the bonds ever stronger among a circle of friends. You can not find that in a point to point race.
But it wouldn't be right to say that running that far doesn't get hard. All you had to do was watch the faces on the runners change as the laps count down and 7:00 a.m. became 10:00, then 12:00 and late into the afternoon for many. I divided my 15 loops into three segments of five loops. The first segment allows you to enjoy the scenery and see which friends make up your circle, never letting the pace cause you to tap too deep into your body's fuel sources. The second five loop segment requires concentration and focus and lots of probing the gas tank to see how much fuel is left. Of course there is no gas gauge to tell you exactly how much fuel is left, you just have to sense it and hope you burning it at the right pace to get to the finish. There is nothing boring about any of this to me; in fact most of the time it is just plain scary because being wrong usually has really bad consequences.
The final third of the race is always longer than the first two combined even if you cover the distance in less time. The goal is to get this one done with no gas left in the tank and without a flat tire. It is the part of the race where you are thankful not be by yourself in "no man's land." It is when your lap counter pushes you through one more lap and when the sight of Ultra legends Nick Mazza (I think he has run all but two) and Gordy Hawkins (he has been there every year I have) coming around the turn for the 14th time provides the energy you need to stay on pace and not falter – to maybe even pick it up just a little bit. Don't get me wrong, a point to point race has its own beauty. But there isn't any place else in the world that has the circle of friends you will find at Wakulla Springs. And that, my friends, is how you do it.