A Fond Farewell to Cross Country
by Jana Stolting, December 12, 2009
It may be hard to believe, but the 2009 cross country season has finally drawn to a close. The FACA Senior All-Star Meet last weekend and the Footlocker National Championship Meet this weekend provided thrilling finales for area runners.
At the Senior All-Star Meet, seniors from across the state were organized into their respective regions, giving athletes a chance to be on the same team as their usual competitors. The Big Bend was represented by Jana Stolting, of Maclay, and Kendall Andrews, of Chiles. They, along with their other Region One teammates, were led by Maclay's assistant coach, Stephen Cox. Mother Nature did not smile upon Apalachee Regional Park that morning, as runners were greeted with wet, windy, and freezing conditions. Part of the course was even washed out, forcing a last-minute re-routing of runners. Nevertheless, Region 1 prevailed, led by Jana Stolting's first place finish in a time of 18:12.85. Kendall Andrews had a strong fifth place showing with a time of 19:39.75. What an outstanding way to cap off a season of Tallahassee dominance!
Across the country, in San Diego's Balboa Park, Leon's Matt Mizereck competed in the prestigious Footlocker National Championship Meet. He ran a smart race, working his way up from the back of the pack, to finish a very impressive tenth place overall, with a time of 15:36.8. This is quite a feat, especially considering the difficulty of the Balboa Park course and the rainy, slippery conditions. Mizereck's top ten finish provides an exciting glimpse into his bright future as a Florida Gator.
Once again, we must say goodbye to another cross country season. Parting is such sweet sorrow. As we pack up our spikes until the spring, we can look back and take pride in a strong season of Tallahassee triumph. I know I will never forget the joy and support this running community provided for me throughout my middle and high school years of competition. We are privileged enough to live in a town that both inspires and encourages us to reach our full potential, and wherever life's journey may take me, I will never take that for granted. For now though, it is time to build that base, and get ready to represent the Big Bend in a big way this track season.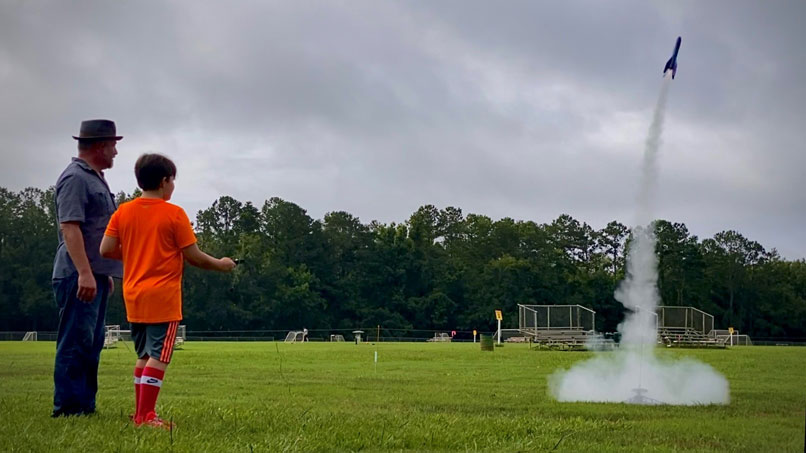 Some Striders and SMIRFs say it may go down as the best SMIRF practice ever.  It was the day Rocket Man came to practice. It was also Monday, July 5, and a light rain had been falling but had now stopped.  On Friday, July 2, I had told the kids they could take Monday,...