Wiskers on Kittens
 Zack Scharlepp, GWTC President,
My favorite things:
"Raindrops on roses, and whiskers on kittens, bright copper kettles and warm woolen mittens, brown paper packages tied up with strings, these are a few of my favorite things."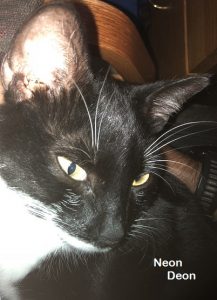 Much like Julie Andrews famous song, this time of year brings around some of my favorite things. Everyone loves the Tallahassee Turkey Trot, as evidenced by last years' 6000 plus participants, a record for the event. The Turkey Trot expo, held every year the Sunday before the race in beautiful Cascades Park has become a well attended and fun event. While the Five-Ten Mile Challenge the first week in December has a few less participants than the Turkey Trot, (and a few more hills) it may be my favorite club race of them all. Crisp cool temperatures with low humidity make those mornings when I am able to drag myself out of bed and get in a few miles all the more enjoyable.
Loved by some and dreaded by others, this time of year also brings about the innumerable office, family, and all other manner of organizations annual holiday parties. One of those that is loved by all is Gulf Winds Track Club's annual holiday party. What is not to love? Great food, free booze, friendly conversation, a roaring bon fire, children's activities, an appearance by Santa, live music, and spirited dancing (looking at you Vicki and Gary) leave a little something for everyone. This year's party promises to bring more of the same. The location and time are the same as years past, 7-11 at Shiloh farms. However, unlike years past, this year's party will be on Friday, December 15, 2017. Be sure to mark your calendar, this is a party you don't want to miss.