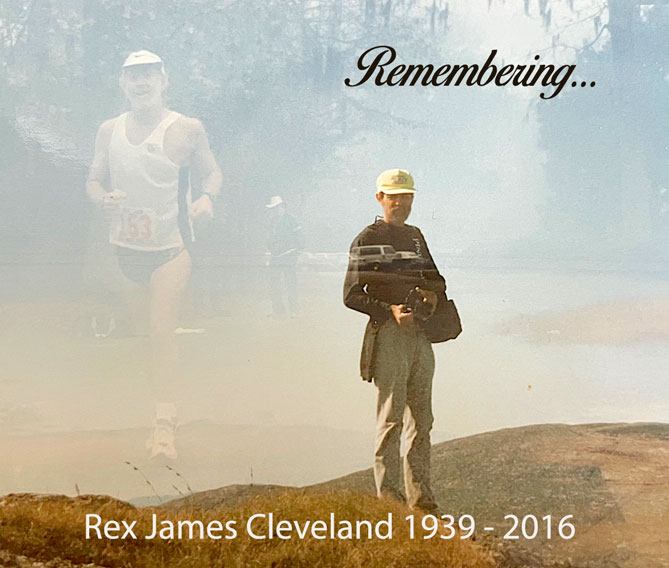 Welcome to the Rex Cleveland Memorial Page.
In August 2023, this memorial site was created to replace the Rex Cleveland Magic! Mile, which originated in 2016 in memory of Rex.
While initially established to remember Rex Cleveland and the four runners the club lost in 2022, this Rex Cleveland Memorial Page serves to highlight those club members who played significant roles in the development and for the betterment of the Club.  It includes brief narratives and links to obituaries, when available. Any references made in these commentaries are from The Fleet Foot (FF) and provide club members rich, historical articles on the club and its members.
To leave a tribute to any of these individuals, please email your information to our webmasters.