Wills and Phllips Named Cross Country Coaches of the Year
by Brian Miller, Tallahassee Democrat
Boys and Girls Coaches of the Year
Leon High's finish nets Andrew Wills Girls Cross Country Coach of the Year Award
Brian Miller, Tallahassee Democrat
For several years, Region 1-3A has been arguably the deepest and best region in the state. With only six region teams advancing to the state meet, No. 7 could be among the top 10 teams in the state yet not get to prove it.
In previous years, especially last year, that was Leon's struggle – seeing Chiles, Creekside, Lincoln, Niceville and the like all advance but never experiencing the thrill of ending a season on Tallahassee's premier state course.
This season, Leon didn't let that happen again .Sophomore Avery Calabro and senior Katherine Resavage pushed the envelope at the top, and freshman Sophia Umana ran the race of her life at region.
Championships at Apalachee Regional Park on Saturday, Nov. 10, 2018. (Photo: Brian Miller/Democrat)
Chiles High's Michael Phillips takes Boys Cross Country Coach of the Year Award
Brian Miller, Tallahassee Democrat,
No one thought Chiles' boys team would do what it did – another podium finish – after the kind of depletion it had last year.
Yet for the sixth straight season, the Timberwolves were either first or second in the final Class 3A standings. This year's state runner-up was the fourth in a row, but it came without any expectation Chiles would get there.
Early-season rankings had Chiles not even getting out of its region. But by the end of the year, six runners were under 17 minutes and peaking at the same moment. The Timberwolves become an improbable region champ and at state were only behind a deep and powerful Belen Jesuit team.
For his efforts, third-year Chiles coach Mike Phillips has been named the 2018 All-Big Bend Coach of the Year in boys cross country. "Coaches are probably overrated too many times," Phillips said. "I just tried not to let them fold at certain times during the season. We spoke after FL Runners, half ran terribly and we were coming off another meet where it wasn't great.
"I tore into them because we sucked. If we didn't wake up, it was going to be a long season. The next race was Aucilla Christian. They ran really well there and felt confident afterwards. After that, we ran well at district, and kept stepping up. I thought Aucilla was an anomaly, but it wasn't. None of that mattered until region. I challenged them, but they stepped up. It was exciting to be runner-up after what they had gone through and being picked by many to not get out."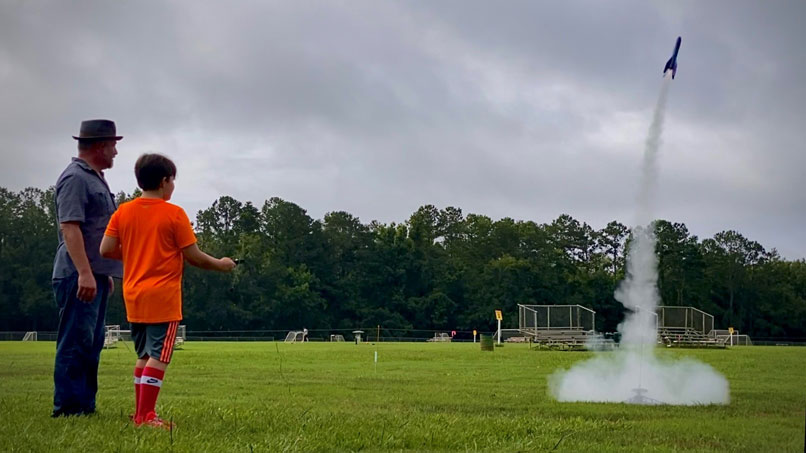 Some Striders and SMIRFs say it may go down as the best SMIRF practice ever.  It was the day Rocket Man came to practice. It was also Monday, July 5, and a light rain had been falling but had now stopped.  On Friday, July 2, I had told the kids they could take Monday,...